A&A CPE/Training Opportunities
Need continuing professional education (CPE) but don't
know where to find a highly-qualified and engaging instructor?
Look no further. Mike Brand is a renowned educator who has
taught continuing education courses across the country and around the world.
Use the button below to send us an email and we'll contact you to set up a
time to discuss your needs. Or, you can complete the form below to receive
more information.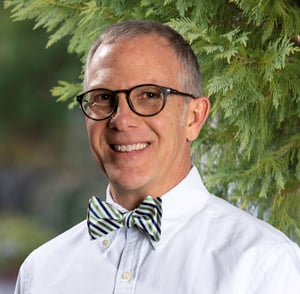 Continuing Professional Education (CPE)
CPE courses for professionals at all levels are available in-person or via live webinar with our CPE Practice Leader, Michael Brand, CPA, CGMA
BMSS offers accounting and auditing CPE courses for professionals at all levels serving in public, business and industry accounting. With courses ranging from annual accounting and auditing (A&A) updates to specialized courses diving deep into new standards, BMSS' CPE courses provide credits certified public accountants need to meet their state board of accountancy CPE requirements while providing practical education and best practices to stay current and competitive in an ever-changing profession.
Examples of training courses:
General Accounting & Auditing Update
FASB Accounting Standards Update
Preparing for Peer Review that includes Quality Control Standards
AICPA Ethics Update
About Michael Brand, CPA, CGMA
A nationally acclaimed accounting industry expert and speaker, Michael (Mike) Brand has been involved in all aspects of public accounting, with an emphasis in providing accounting, auditing and review services to clients in the for-profit, nonprofit and governmental sectors.
He has also been involved in various committees at both the state and national levels. He is currently a member of the American Institute of CPA's (AICPA) PCPS Technical Issues Committee and is a former member of the AICPA's Professional Ethics Executive Committee, Peer Review Board, Joint Trial Board, and Quality Control Standards Task Force.
Additionally, Mike has served as the past chair of the AICPA's Accounting and Review Services Committee, the Alabama Society of CPAs (ASCPA) as well as the ASCPA's Peer Review Committee.
Mike has received the AICPA's Outstanding Discussion Leader Award multiple times along with the ASCPA's Thomas A. Ratcliffe Outstanding Discussion Leader Award.
Yes, I'm interested in learning more.